National Curriculum Textbooks
School orders may be faxed, emailed, posted, or phoned: details at Orders
All prices include GST.

*Credit card or PayPal at checkout
* A free PDF of each text is available after purchase
Year 7 Maths

$27.50

Year 7 Science

$27.50

Year 8 Maths

$27.50

Year 8 Science

$27.50

Year 9 Maths

$27.50

Year 9 Science

$27.50

Year 10 Maths

$27.50

Year 10 Science

$27.50
* Prices include GST
* A free PDF of each text is available after purchase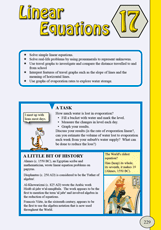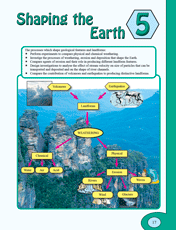 The Textbooks
The textbooks, in full colour, are specifically written to suit the content and philosophy of the National Curriculum.
Features: Important ideas are clearly positioned and followed by numerous illustrative examples. There are numerous worked examples in visual proximity of problems. The format clearly implements the constructivist learning paradigm.
Each chapter also contains: a rich task; ICTs; preparation for competitions; preparation for national testing; investigations; puzzles; numerous drill exercises; a game; a cute trick; a bit of history; careers; chapter review.
The Author
Dr Terry Dwyer CertT, BAppSc, BEd, Grad Dip Ed, MEd(Hons), PhD.
The author has more than 35 years experience in teaching Mathematics and Science, almost 30 years experience as a Head of Department, and 20 years experience in writing textbooks.
The author has a state award for education, an honours masters in Technology education, and a PhD in Mathematics education.
Why such a good deal?
All aspects of textbook publishing are handled by a very small team of multi-skilled and experienced professionals. The textbook design, cover design, illustrations, photography, typesetting, and production etc are handled inhouse by this very small team.
The costs of publishing are thus significantly reduced, allowing the price of the textbooks to be less than half of what would normally be expected.
Sample Pages
The files below may be too large for your browser's PDF viewer - then use Acrobat Reader or Adobe Acrobat etc for better results.
Year 10 Science Sample Chapter
Puzzles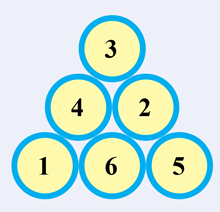 Rearrange the six balls so that:
Ball 1 touches four other balls. Ball 4 rests on two balls totalling 3. Ball 3 doesn't touch ball 6 or ball 2. Ball 3 touches the right side of ball 5.